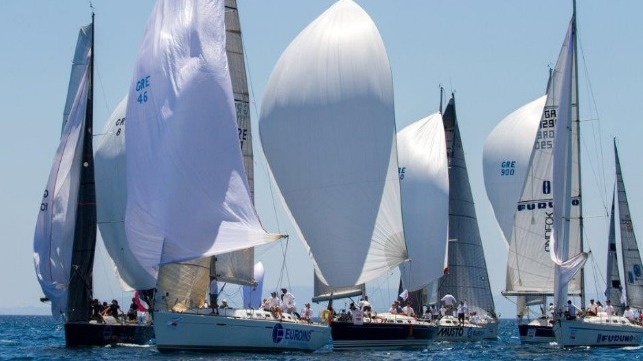 Posidonia Cup 2018_x000D_
By MarEx 2018-06-04 20:36:00
_x000D_
On Monday evening, Greek Prime Minister Alexis Tsipras presided over the opening ceremony for Posidonia 2018, one of the world's longest-running maritime trade shows.
_x000D_
The conference is bigger than ever: this year, Posidonia will welcome a record 2,000 exhibitors             and 22,000 visitors from around the world.
_x000D_
"Greek shipping owns the largest international commercial fleet operating 20 percent of the global [capacity]. This economic activity is responsible for a significant portion of the gross domestic           product of Greece," Tsipras said. "The Greek government is investing in infrastructure upgrades     required by our shipping industry, while promoting initiatives which support the sector's expansion            in Greece as well as abroad."
_x000D_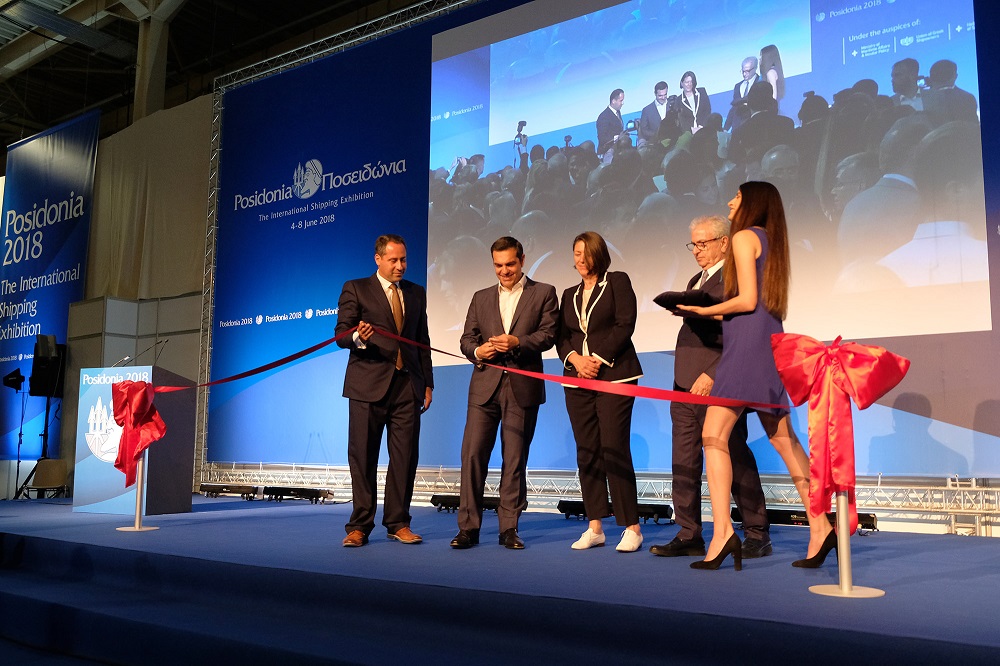 _x000D_
European commissioner for transport Violeta Bulc echoed Tsipras' support for the industry.                        "We have a responsibility to make sure that our shipping sector remains safe, sustainable,        competitive that offers many good jobs both on-board and onshore. The EU is your partner all                the way through  and  I hope we will continue working together on this path," she said.                               "I am certain that Greece's long maritime tradition and richness of expertise will be an                   invaluable asset in our joint efforts to navigate  the European maritime sector towards more       prosperous routes."
_x000D_
Theodore Veniamis, President of the Union of Greek Shipowners, expressed dissatisfaction                  with recent regulatory developments in his opening address. "As shipowners, we have no                          say in the manufacturing  of the ships' engines, nor are we responsible for the quality of the                        fuels that we  have to use. It is obvious that, while the links in the chain of responsibility are many,             it has so far proved to be more expedient, at a political level, to solely focus on shipowners, a            choice that is misguided and practically ineffective in the end," he said. He added that the EU              must make the competitiveness of its maritime sector a top policy priority.
_x000D_
ABS highlights the future of LNG
_x000D_
On the first day of the Posidonia conference, ABS held a panel discussion on the future of LNG     shipping and LNG as a marine fuel.
_x000D_
Peter Livanos, chairman of Gaslog, staked out a position in favor of LNG as shipping's main             source of energy. "It is inevitable that LNG will be the primary fuel source for marine transport.               We need to address the lifecycle of existing assets and bunkering infrastructure which is                     acting as a brake on adoption, but this should accelerate. The train has left the station and                cannot be stopped," he said.
_x000D_
Others highlighted changes in the LNG carrier sector and to the growing global LNG market                     as a whole. "The LNG shipping business is going through an evolution which is tracking the               growth of the commodity and the services around it are becoming commoditized. Natural gas                   is becoming much more widely appreciated and used; we are in a macro growth trend, it will                     be one of the main energy sources of the future," said George Procopiou, chairman of Dynacom      Tanker Management.
_x000D_
ABS president, CEO and chairman Christopher Wiernicki suggested that data-driven solutions               will be a significant part of the sector's future. "Now we have seen a maturing in the rate of        technological change and going forward we will see efficiency gains in how companies use                  data and digital tools to track the performance of their equipment and assets, and this is                    where the next big gain will be made across all of shipping not just LNG," he said.
_x000D_
Posidonia Games conclude
_x000D_
Posidonia also sponsors athletic competitions as a side event for the conference. This year,                    28 amateur soccer teams and 280 players from maritime firms faced off at the Posidonia                  ShipSoccer Tournament. "We have a lot of clients who participate in the event which is an              excellent networking opportunity," said George Paleokrassas of Watson, Farley & Williams.
_x000D_
On Sunday, the fourth Posidonia Golf Tournament attracted 31 teams and 124 golfers to the            Glyfada Golf Club, and the Posidonia Running Event brought 1,700 of the shipping industry's                best amateur runners together on a 5k course through Piraeus."I have a full team from Poland as         well as Embassy representatives, especially because this year we have the  first Polish pavilion at Posidonia," said Polish Ambassador to Greece Anna Barbarzak.                                                              source: www.maritime-executive.com
_x000D_
_x000D_
_x000D_
_x000D_
_x000D_
_x000D_
_x000D_
_x000D_
_x000D_
source: www.maritime-executive.com
_x000D_
_x000D_
_x000D_