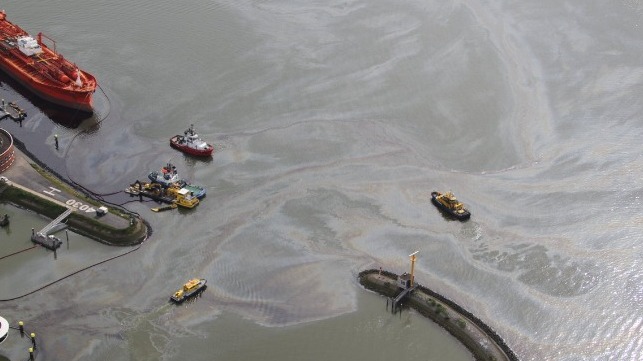 Image courtesy Kustwacht Netherlands_x000D_
By MarEx 2018-06-24 11:01:00
_x000D_
On Saturday afternoon, the Odfjell tanker Bow Jubail struck a jetty at the Port of Rotterdam,                 rupturing her hull and releasing an estimated 220 tons of bunker fuel into the water.                                    No injuries were reported, and she berthed without further incident.
_x000D_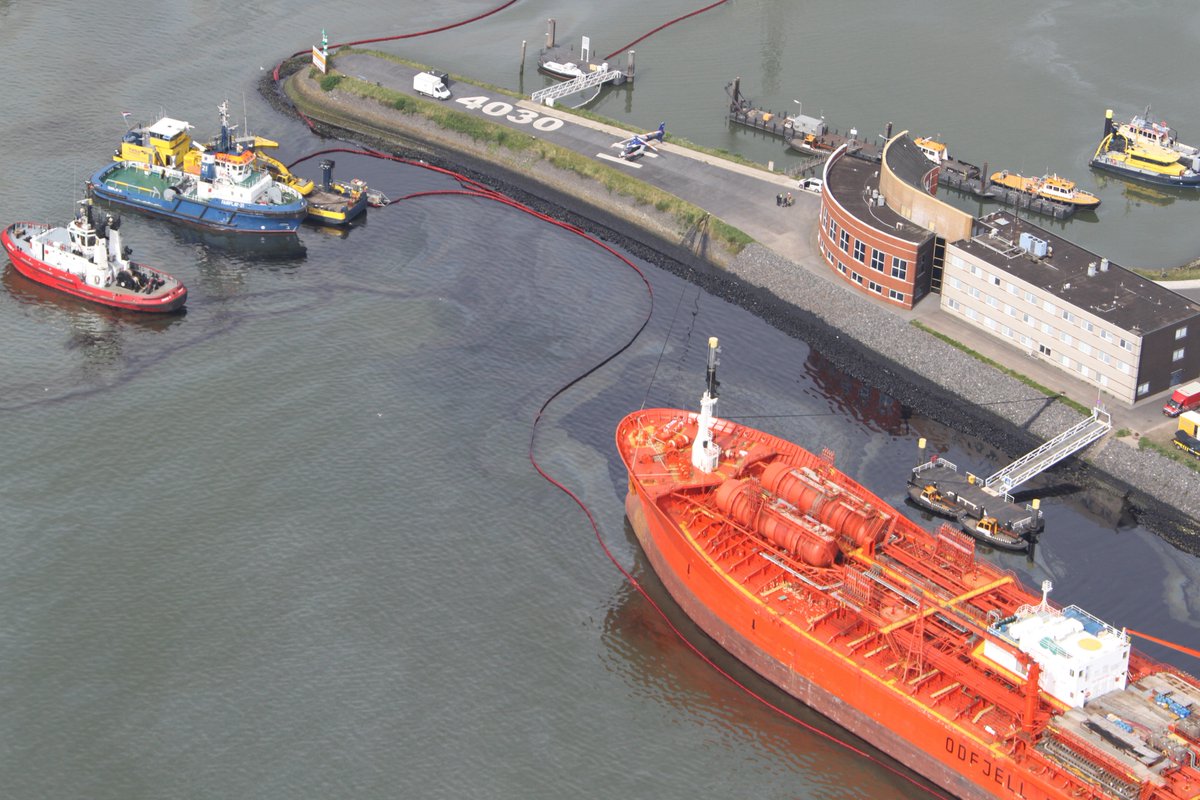 _x000D_
In a statement released on the Dutch-language portion of its site, the Port of Rotterdam said                 that booms had been deployed successfully to contain much of the spill, but some amount had                  already spread before they were in place. On Sunday, oil was seen on the water from                                 Hoek van Holland to the Spijkenisse bridges and the Beneluxtunnel, with the largest                                  concentration in the Third Petroleum Harbor.
_x000D_
Commercial terminals remain open wherever possible, the port said.
_x000D_
_x000D_
Response team deploys containment boom, June 23 (social media)
_x000D_
Odfjell and its insurer, GARD, are working with Dutch authorities to formulate a response                            and investigate the cause of the accident.
_x000D_
The leak has been stopped, and Odfjell said that there is no further risk of additional pollution.
_x000D_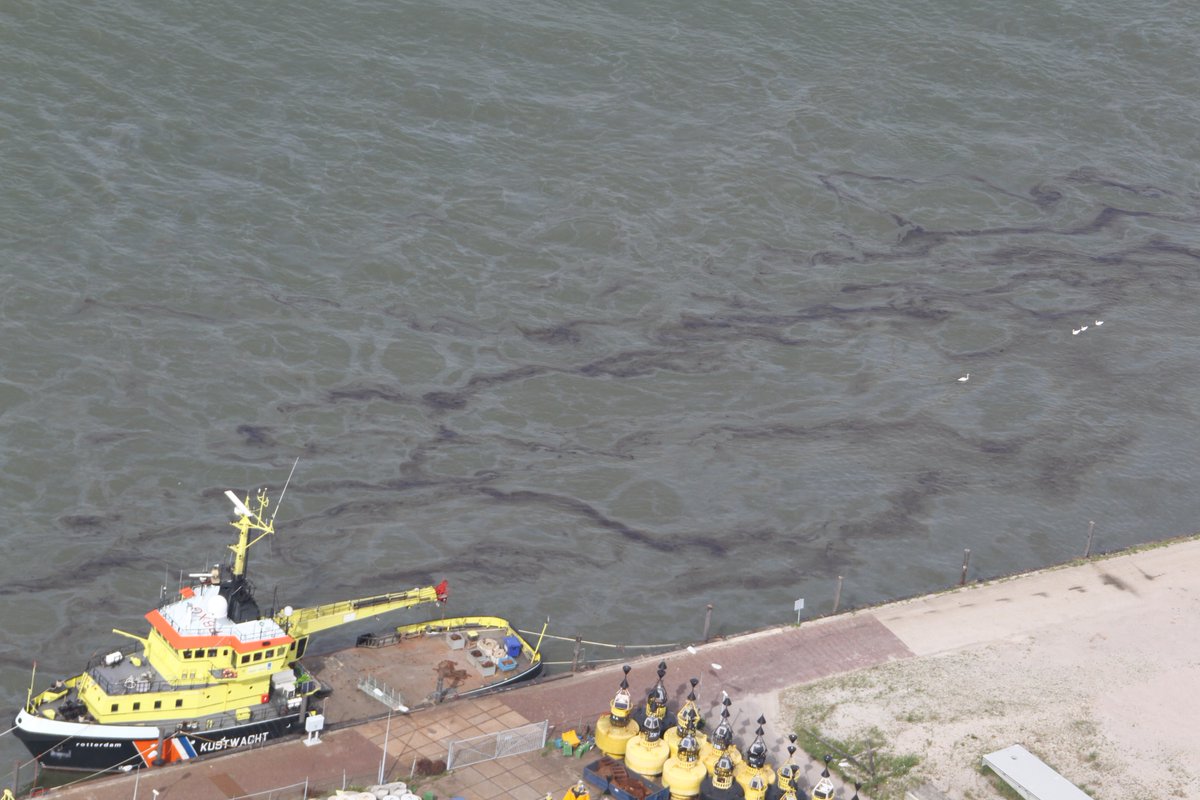 _x000D_
The port expects that the clean-up work will take days, if not weeks, and possibly longer.
_x000D_
An action plan has been drawn up for the removal of oil by a spill respons contractor under                       the supervision of the Rijkswaterstaat (RWS) and the Port of Rotterdam.
_x000D_
The first two priorities for the response are oil removal in the Third Petroleum Harbor and                        the treatment of oiled wildlife. Once the harbor has been cleaned, the ships within it will also                       be scrubbed to remove oil from their hulls.
_x000D_
The Third Petroleum Harbor, Wiltonhaven and the marinas at Vlaardingen and Schiedam                        have been closed indefinitely, and the closure will last at least through Sunday.
_x000D_
source: www.maritime-executive.com
_x000D_
_x000D_