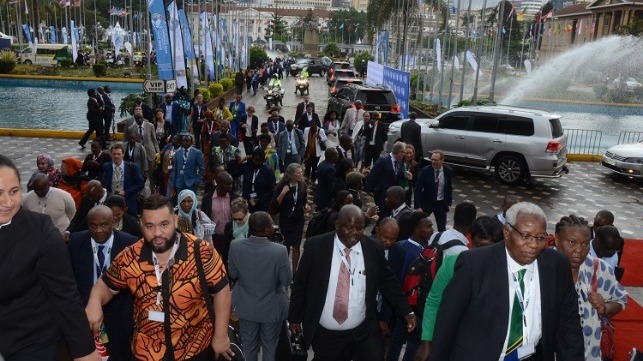 Delegates attending the Sustainable Blue Economy Conference_x000D_
By MarEx 2018-12-05 18:57:33
_x000D_
The Federal Government of Nigeria has expressed its readiness to cooperate with                                      other countries to advance Africa's blue economy.
_x000D_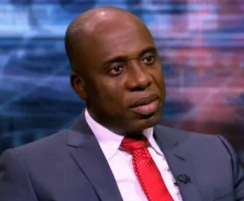 The Minister of Transportation, Rotimi Amaechi, made the commitment in his speech at the inaugural Sustainable                        Blue Economy Conference in Nairobi, Kenya, last month.                     Amaechi said its growth was the most viable option for                       Africa's development in the wake of declining mineral                           and commodity prices.
_x000D_
Amaechi highlighted steps taken by the Federal                          Government to mainstream the blue economy                            concept into its Economic Recovery and Growth Plan to include formulation of a draft                               National Transport Policy, which is awaiting approval of the Federal Executive Council.                          The policy will provide a platform for the protection and sustainable exploitation of Africa's                       maritime domain.
_x000D_
Other steps include the drafting of a dedicated anti-piracy bill, which is currently before                               the National Assembly. This will provide the requisite framework to fight piracy in Nigeria                            and the Gulf of Guinea and calls for the acquisition of military and intelligence gathering                              maritime assets.
_x000D_
Several recent pirate attacks have occurred in Nigerian waters, but the Director General                           of the Nigerian Maritime Administration and Safety Agency, Dakuku Peterside, recently                    complained about what he believes were exaggerated reports that could damage the                                nation's repuation. He cited measures being undertaken including the anti-piracy bill and                            investment in a satellite surveillance system which has the capacity to view all vessels on                           the country's waterways.
_x000D_
Amaechi said the Federal Government was also investing heavily in the development of                             new infrastructure, such as deep sea ports and intermodal transport to drive growth                                    in the maritime sector.
_x000D_
The inaugural Sustainable Blue Economy Conference, which held from November 26 to                             28 in Kenya, had over 15,000 participants from around the world. Kenyan President                                Uhuru Kenyatta pledged Kenya's support for the sustainable blue economy and called                              for the world to work together to secure success in managing the global aquatic resources                          for sustainable global development. Other heads of state at the conference, who included,                          President Yoweri Museveni (Uganda), Filipe Nyusi (Mozambique), Abdullahi Mohamed                               (Somalia), Ali Mohammed Shein (Zanzibar) and Danny Faure of Seychelles, committed                              themselves to the preservation of the marine resources, saying if well harnessed,                                        marine resources could contribute more than double the current global economy.
_x000D_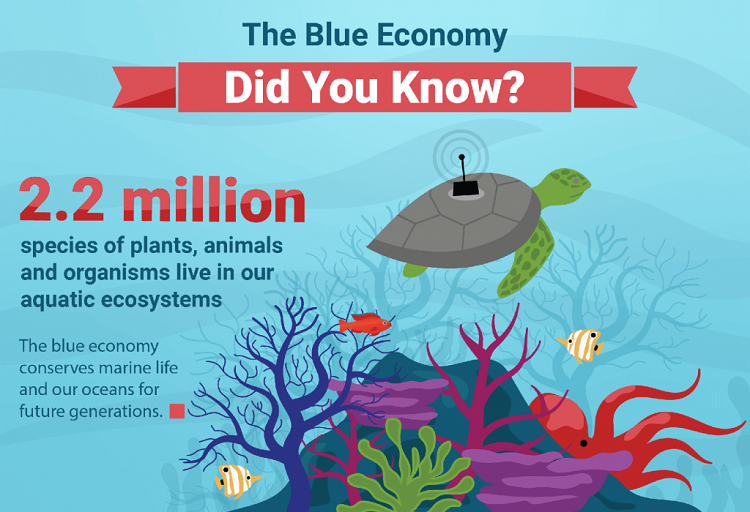 _x000D_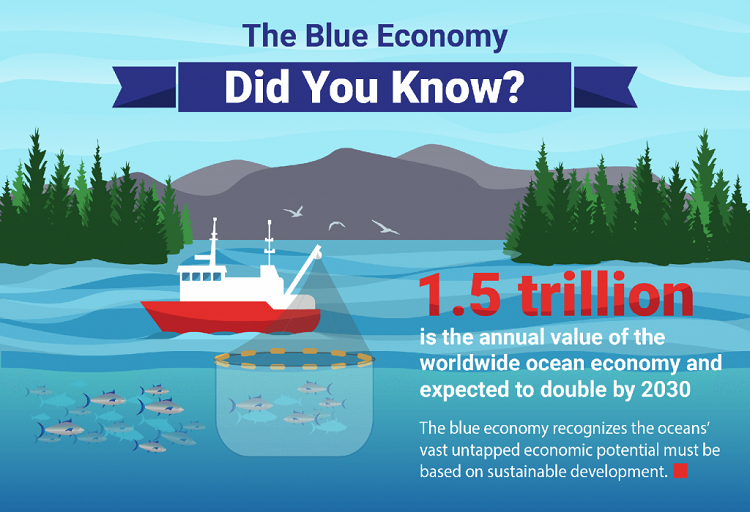 _x000D_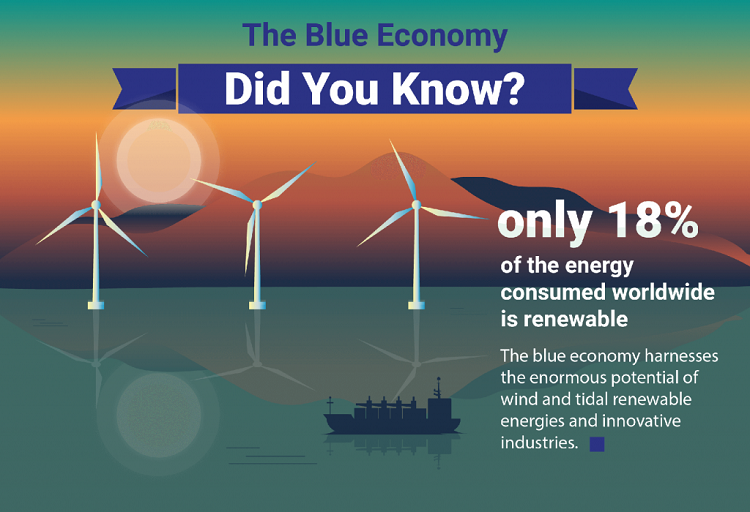 _x000D_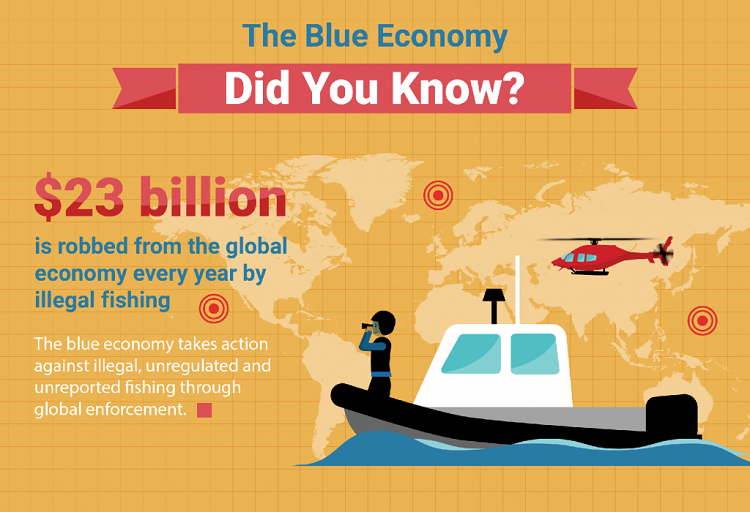 _x000D_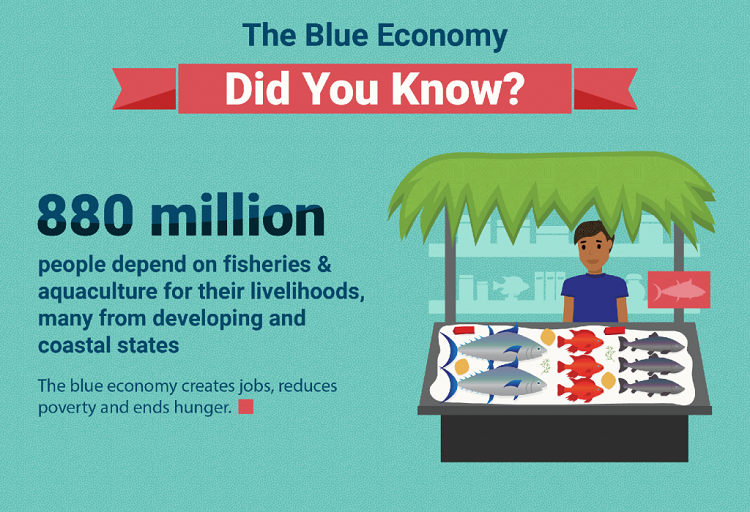 source: www.maritime-executive.com
_x000D_
_x000D_
_x000D_