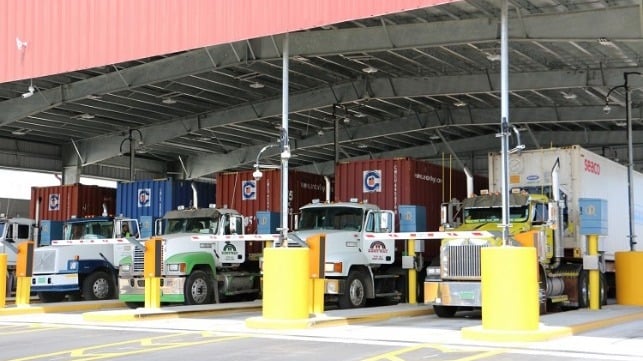 _x000D_
By Thomas (TJ) Rucker 2019-03-28 17:42:53
_x000D_
_x000D_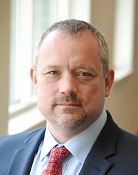 Terminal operators are feeling the pressure of the growing on-demand economy. Consolidation of carriers and increasing vessel sizes have put pressure on operators to do more with less and provide visibility to customers and partners. Today's cargo owners expect cargo to be moved as quickly as possible and want real-time visibility into its status. The combination of speed, efficiency and transparency is key for operators to successfully meet customer needs and thrive in the future terminal operating landscape.
_x000D_
_x000D_
Due to changing customer expectations and an increasingly competitive and fast-paced supply chain, many terminals have integrated new technologies to keep pace. Automation is boosting efficiency and enabling capabilities like data collection for improved visibility and data-driven decision making.
_x000D_
_x000D_
However, automation is not a one-size-fits all solution. As terminal operators consider automation, it is important to first understand what solutions will best accommodate the terminal's size, location and general needs. This is especially critical as decision makers look to scale operations to deliver ROI to shareholders and investors.
_x000D_
_x000D_
We have worked with a number of terminal operators to assess how automation fits within their operations. Given this experience, we have identified five best practices operators should consider:
_x000D_
_x000D_
Accurate tracking and real-time reporting are key. Today's customers expect transparency and instant visibility into the condition, status and location of their cargo. As a result, terminal operators need a comprehensive terminal operating system (TOS) that enables accurate tracking of cargo, while providing real-time reporting to customers and partners. On-demand tracking is instrumental in allowing operators to gain a holistic overview of the terminal, as well as identify future opportunities to scale performance and drive margin growth. Additionally, selecting a provider who can seamlessly integrate with third-party technologies will help terminal operators maintain visibility into how all systems are performing.
_x000D_
_x000D_
Cloud-based solutions increase flexibility and reduce costs. The power of the cloud is impacting industries around the world with its ability to scale both vertically and horizontally as well as reduce the organization's IT footprint. The growth of cloud technology can also be seen in the terminal operating landscape as there is increased pressure to facilitate faster system updates and reduce IT overhead and capital costs. As such, more terminal operators are assessing cloud-based solutions because they offer flexibility, scalability and reduced costs as compared to traditional on-premise solutions. Further, utilizing cloud-based solutions eliminates the customer's management and maintenance requirements.
_x000D_
_x000D_
Amazon Prime-like speed and efficiency are expected. The power of Amazon Prime is influencing customers' expectations and directly impacting the terminal operating landscape. Cargo owners expect containers to move quickly and efficiently through the supply chain. In response, terminal operators are turning to TOS solutions that offer robust tools for visualization into data and terminal assets to improve planning and optimize use of equipment. In doing so, the terminal operator can optimize operations and provide customers faster access to cargo information, quicker turn times and a better overall experience with the terminal.
_x000D_
_x000D_
Evaluate the technology supplier before the solution. In selecting an automation solution, it is also vital to look at the technology supplier that is providing the solution. Asking questions such as, Will this company be a good partner? Does this provider support customers similar to me? What's their track record with previous implementations? and Will the technology supplier be easy to collaborate with to achieve our objectives? can help to uncover the provider's strengths and possible misalignment in values and goals. Terminal operators should consider value-driven providers that will help enhance terminal efficiencies, reduce operating costs and drive margin growth. Additionally, selecting a technology provider with a dependable customer support team will help ensure a collaborative partnership.
_x000D_
_x000D_
An optimal user experience helps boost efficiency. Customer's changing preferences and complex logistics challenges require flexibility in the TOS and other technology solutions. Operators should look for solutions which provide configuration of system behavior at the administrator and end-user level. The flexibility to select the platforms used to access information, depending on personal preferences (i.e. via tablet or desktop), is also key. This control and flexibility create an optimal user experience, leading to better adoption and enabling users to easily access the data they need to make faster and more informed decisions.
_x000D_
_x000D_
Terminal operators must take an intentional, in depth approach in order to understand what form of automation will accommodate their terminal's size, location and customer needs. As the global supply chain continues to embrace the cloud and other emerging technologies, terminal operators will continue to look toward solutions that can meet customers changing preferences and scale to their operations.
_x000D_
_x000D_
Thomas (TJ) Rucker is president of Tideworks Technology.
_x000D_
source: www.maritime-executive.com
_x000D_