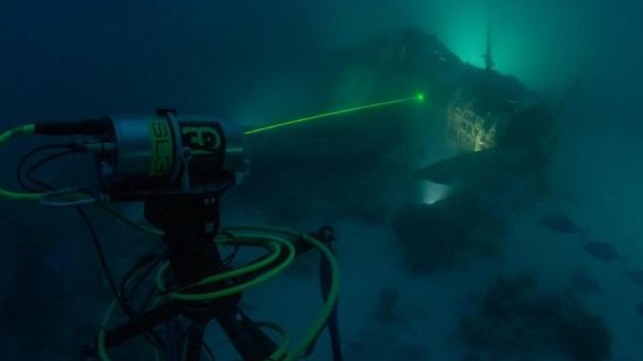 Credit: 3D at Depth_x000D_
By MarEx 2019-04-08 19:08:21
_x000D_
Subsea imaging company 3D at Depth has used new laser technology to create a 3D                              reverse engineered model of the wreck of an historical U.S. Navy plane.
_x000D_
The company used an underwater survey technique that integrates photogrammetry with                     Subsea laser LiDAR technology on the U.S. Navy Douglas TBD-1 Devastator aircraft that                         is largely intact on the bottom of Jaluit Lagoon in the Marshall Islands. Of the 129 Devastators                  built, all were either lost in battle, destroyed in operational accidents or scrapped before                             the end of World War II.
_x000D_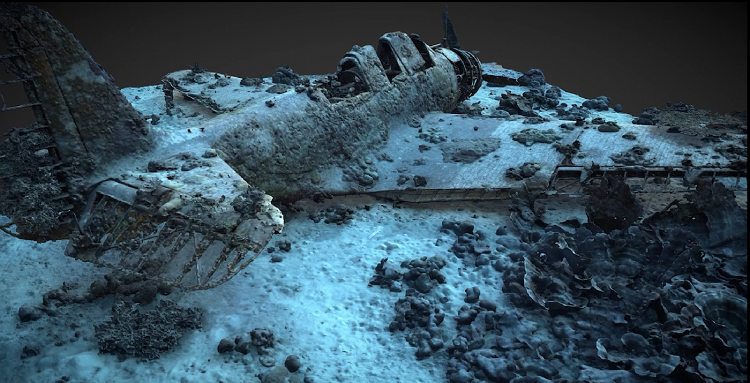 _x000D_
The new modelling technique was developed during an October 2018 expedition                                        with the nonprofit Air/Sea Heritage Foundation to document the wreck. Part of the                                      ongoing Devastator Project, the expedition was developed to capture precise, repeatable,                          millimetric data to build an accurate 3D model to serve as a pre-disturbance survey for                               the proposed recovery of the plane for the National Museum of the United States Navy                               in Washington, DC.
_x000D_
This particular plane, U.S. Navy Bureau of Aeronautics Number (BuNo) 1515, formerly                             assigned to Torpedo Squadron Five (VT-5) aboard the aircraft carrier USS Yorktown (CV-5)                       is located in a sensitive marine habitat. Although Devastator 1515 appeared largely intact                           from previous research expeditions, the sensitive nature of the wreck and often low water                         clarity conditions around the site provided limitations for most of the standard data collection                     processes and other optical imagery collection methods.
_x000D_
Over a period of six days on site, dozens of dives were conducted to the wreck located                             under 130 feet of water. 3D at Depth's SL3 laser was deployed at varying ranges from                                the wreck site. The SL3 pulsed at 40,000 measurements/sec for each scan position                                  acquiring very high-density sector scans. 3D at Depth's patented index of refraction                              correction algorithm was able to deliver repeatable data sets in low clarity water quality                              where other optical solutions would struggle to operate.
_x000D_
In total, the SL3 LiDAR laser delivered a total of 92 million points and the photogrammetric                     data after processing produced 5.7 million vertices. Each dense point cloud was then                             surface modeled and moved into a 3D design computer. Optical imagery from                                  photogrammetry, 360 VR and stills were integrated into the designs to render an exact                              3D model of the Devastator. Along with the laser LiDAR data, the team captured 1,398                             still images with photogrammetry.
_x000D_
source: www.maritime-executive.com
_x000D_
_x000D_