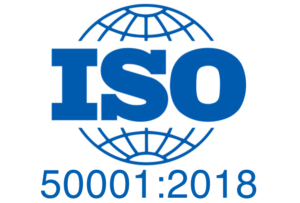 ISO 50001 2018 AWARENESS & IMPLEMENTATION
COURSE CATEGORY: SSQHE
DURATION: 1 Day
COURSE OBJECTIVES AND BENEFITS
This seminar is aimed at companies who want to establish and implement an energy management system according to ISO 50001 and to give the aspect "energy" an appropriate role.
Description
This seminar informs about the requirements of the energy management standard ISO 50001. Participants learn about the basics necessary to establish an energy management system. Participants will receive valuable information how to implement the standard requirements in procedures and processes. Furthermore, information will be taught on how to use an existing management system and to extend for the tasks of an EnMS.
Energy efficiency and energy management today are important issues for all companies, big and small. This seminar provides information about the content and the structure of an energy management system (EnMS) according to the ISO 50001 as well as about the procedure to establish and implement the respective system. ISO 50001 2018 Awareness & Implementation course highlights the differences and similarities with environmental and/or quality management systems and the discusses the integration of an EnMS into existing systems.
The course focuses on:
-Standard requirements
-Conformity with standard requirements
-Documentation and objective evidences for implementation of standard requirements
-Processes, process management, process organisation in case of energy management
-Management of interfaces
-Organisation and responsibilities
Who should attend: Shore & Shipboard Personnel