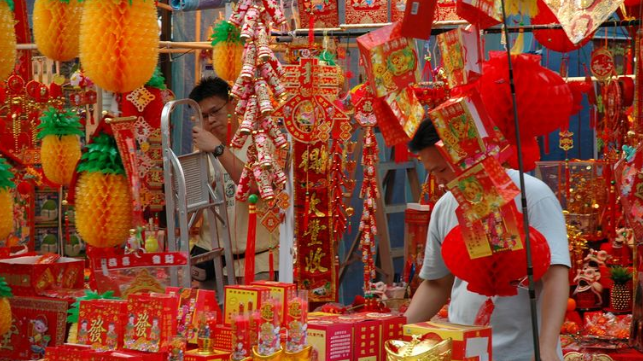 _x000D_
By MarEx 2018-07-24 00:56:22
_x000D_
_x000D_
Cruise Lines International Association (CLIA) has released its 2018 Asia Cruise Trends report indicating that most Asian source markets registered double-digit year-on-year growth in 2017.
_x000D_
_x000D_
Asian sourced ocean cruise passenger numbers hit a record high in 2017 with 4.052 million taking an ocean cruise, an almost 40 percent compound annual growth rate over the last few years, and Asia accounted for about 15 percent of total global ocean passenger volume. Mainland China maintained its dominance as a source market, accounting for almost 60 percent of all Asian passengers.
_x000D_
_x000D_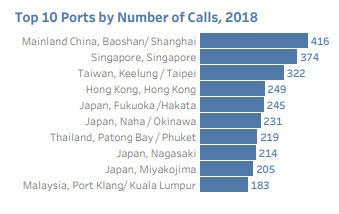 2018 will see 38 cruise brands deployed and more ships in Asian waters, similar to last year's 35. 78 ships will be deployed, compared to 66 of 2017, with 17 of them year-round. There will be a broader variety of cruise products with significant increases in large (2,000 to 3,500 passengers) as well as small upscale ships deployed in Asia. Most capacity will be on the mega and large ships with six and 19 of them deployed in Asia this year respectively. 27 mid-size ships are also deployed, 21 small upscale ships will be active in the region seasonally, and the expedition niche will have five ships deployed in limited seasons.
_x000D_
_x000D_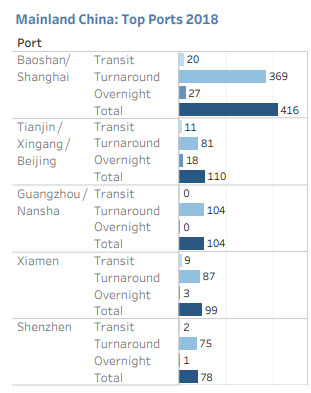 2018's scheduled cruise calls are slightly down (two percent) from the planned calls in 2017 but are maintaining an upward five-year trend. In 2013, only 43 ships cruised in Asia, marking an 80 percent growth since 2013.
_x000D_
_x000D_
Passenger capacity is estimated at more than 4.26 million, up one percent from last year.
_x000D_
_x000D_
South East Asia will see more than 20 percent increase in port calls in 2018. In total, there will be over 7,100 port calls in Asia with Japan, mainland China, Thailand, Vietnam and Malaysia expected to receive the most number of cruises. East Asia accounts for 60 percent of the port calls, followed by South East Asia (36 percent) and the remaining in South Asia (four percent).
_x000D_
_x000D_
Asian travelers continue to predominantly take cruises within the region (91 percent) with shorter sailings of four to six nights by far the most popular. With a weighted average age of 44.6 years old, cruise passengers from Asia are one of the youngest globally.
_x000D_
source: www.maritime-executive.com