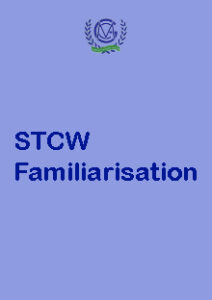 STCW FAMILIARISATION
COURSE CATEGORY: Management
DURATION: 1 Day
COURSE OBJECTIVES AND BENEFITS
The course provides theoretical and practical knowledge on the Standards of Training, Certification, and Watchkeeping (STCW).
The STCW Convention and Code outlines the minimal essential standards for seafarer education, certification, and watchkeeping that all contracting parties must adhere to. To that aim, the parties concerned must show the IMO that the necessary governmental and administrative measures have been put in place to guarantee such compliance.
Who should attend: Ship and shore-based staff involved in marine operations